Avana is located in the north, 160km from Hanoi, in Banh village, Bao La commune, Mai Chau district, Hoa Binh province. This place has an area of ​​about 15 hectares and is a resort that attracts many tourists by the beauty of nature. Avana belongs to Mai Chau valley, so it is surrounded by hills, terraced fields, streams, cool natural waterfalls., because it is close to Hanoi, I also had the opportunity to come here and review details. Details of Avana Retreat in the previous post for you to see.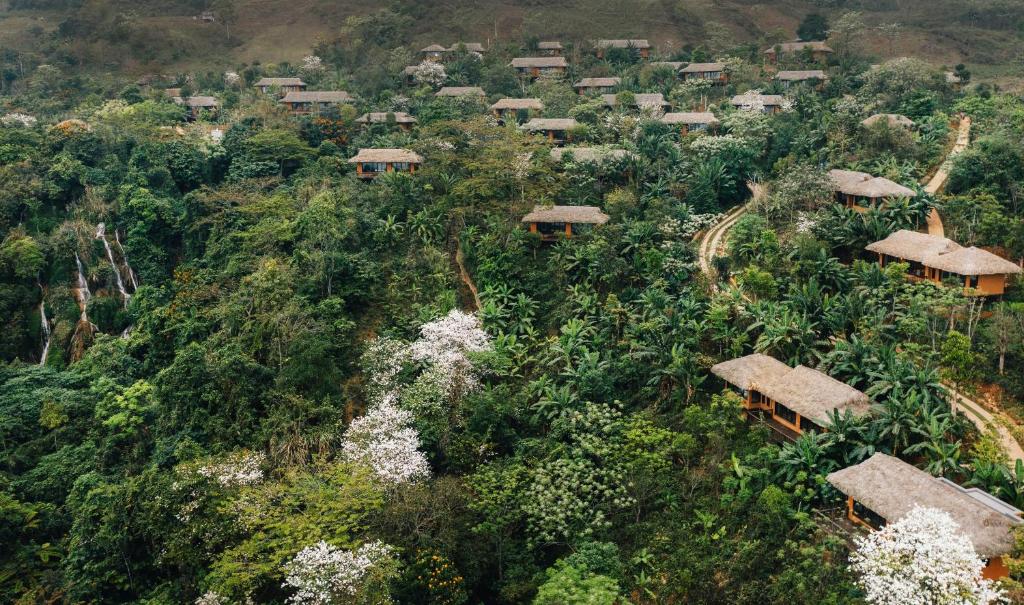 From a distance, Avana seems to be hiding in the middle of primeval forests. But to experience a more authentic way, you have to walk up the slopes to feel the beauty of nature here. Walking while watching the fresh green scenery of the mountains and forests with the pure white of the ban flowers makes the soul become more relaxed. What I enjoy when coming here is to see the terraced fields – a typical beauty of the Northwest mountains.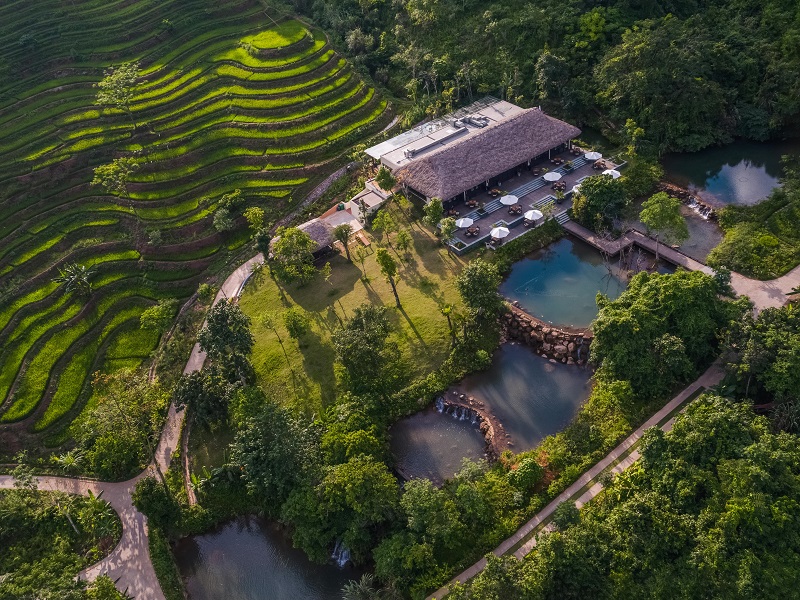 Because of the high terrain, the weather in Avana is quite pleasant, very suitable for tourists to relax. Not only that, the four-season nature here is also quite rich. Coming to Avana in the spring, you will be able to see peach blossoms and plum blossoms in full bloom, in the summer the white color of the ban flower, in the autumn, the ripe rice is covered with golden blood, in the winter it stands out with mustard flowers and buckwheat flowers. But you should come here in the summer to dispel the heat and enjoy relaxing moments. Come to Avana Retreat Mai Chau Hoa Binh for a true vacation, if everyone has the opportunity to come here, remember to record your travel experiences and experiences.