Sixsenses NInh Van Bay is located on an island on the Ninh Van peninsula, with a rather special location separate from the mainland. This place is rated as a 5 star resort. One of the factors for Sixsenses to become a 5-star resort is the unique and luxurious villas. Take a look at our detailed Sixsenses review and find out what's so special about the villas at Sixsenses.
The system of villas in Sixsenses includes: Hilltop villa (villa on the hill); hilltop villa 2 bed room ( 2 bedroom hilltop villa ); beach font villa ( beachfront villa ) ; family beach pool villa ( 2 bedroom beachfront villa ) ; rock pool villa ( villa on the cliff ) ; water pool villa ( villa on the water ) ; the rock retreat ( 2 bedroom villa on the water ) ; the water reserve ( 3 bedroom villa , swimming pool slide ) ; hill top reserve (3-bedroom villa on the hill). All villas have separate swimming pools. In the above room categories, I chose the villa on the water because choosing the room in the mountain is quite tiring. And if you want to see the scenery, you can climb a little bit to have a beautiful view.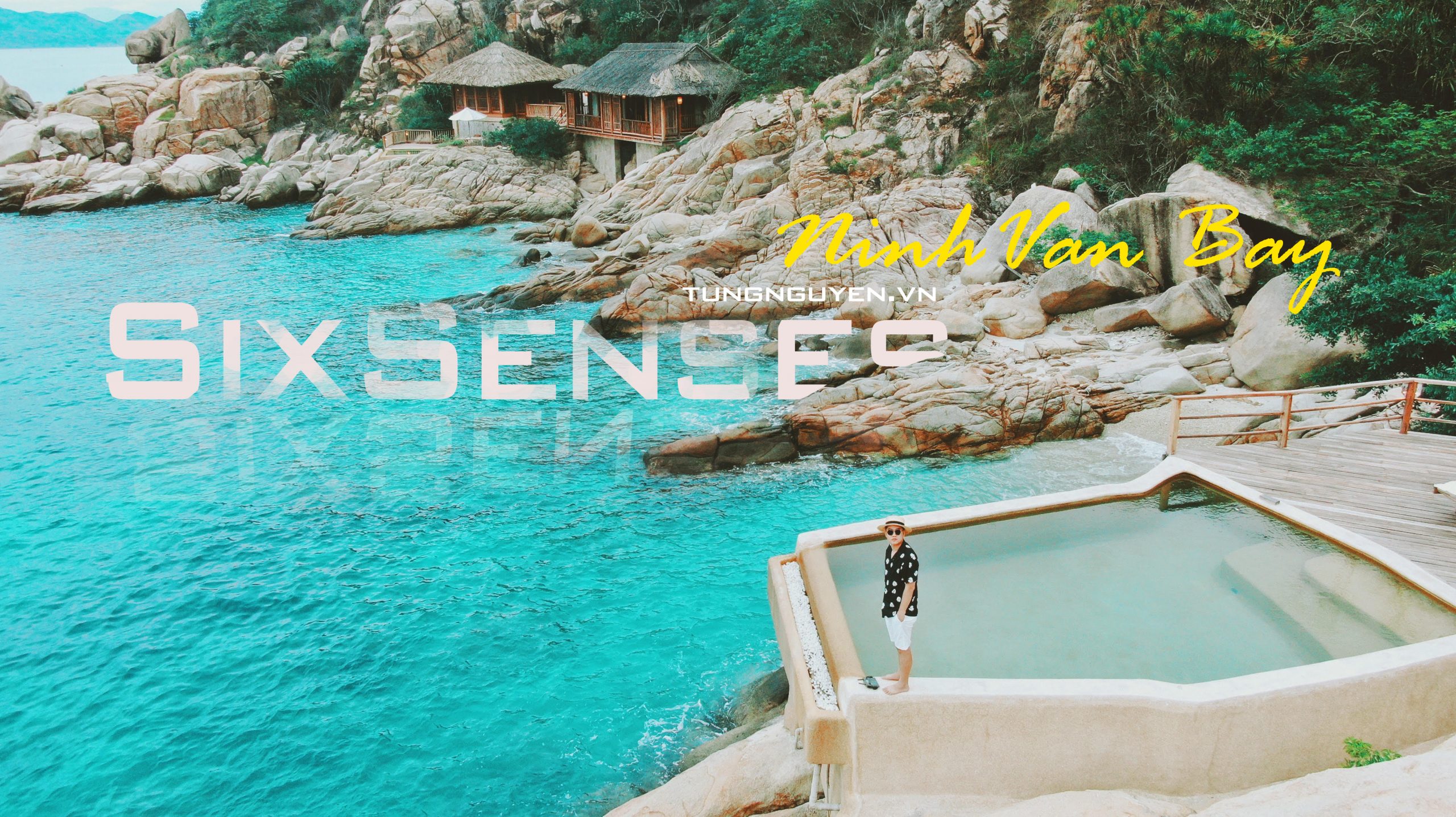 The villas in Sixsenses are designed very delicately and are all made of natural wood. Entering the room we can feel the scent of wood. The furniture in the room is quite simple, neat, not fussy but also very eye-catching to create a feeling of closeness. Utensils are made from eco-friendly natural wood. The air in the room is very airy, light fills the whole room. Looking towards the sea, you can see the boats on the sea surface, in the morning, you can catch the sunrise, and in the afternoon, you can watch the sunset gradually fade away. In front of each villa, there is a swimming pool as a symbol of Sixsenses because of its special location that cannot be found anywhere else. In addition, I have a number of villas with a larger area and a swimming pool with a slide, which is very suitable for traveling with family.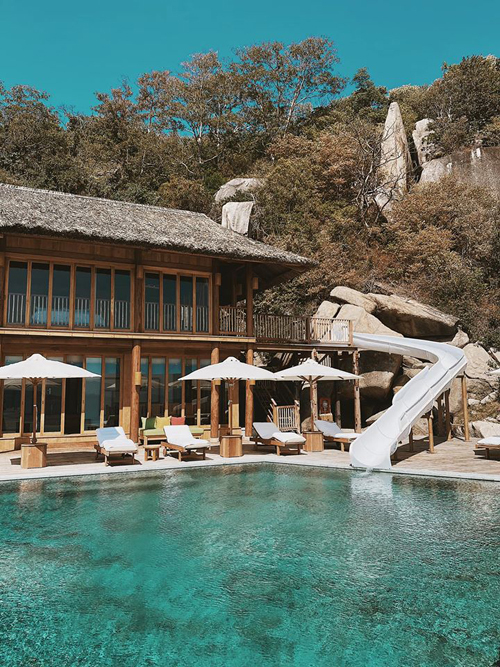 Regarding room prices at Sixsenses, each unit will have different prices. The apartment I choose is more than 15 million / night. Coming to Sixsenses, you can rest assured with the service here, the service staff in the villas are very attentive and enthusiastic. Those are the travel experiences that I recorded while experiencing in Sixsenses. Come to Sixsenses Ninh Van Bay to experience an exciting vacation!