Sixsenses is located on an island in Ninh Van Bay located in Ninh Hoa district, Nha Trang. This place is quite favored by nature for its perfect beauty along with the dedicated and attentive service of 5-star standard staff, making visitors come here surprised. To know what is attractive here that is rated as a 5-star resort, please see my detailed Sixsenses Review and experience a day in Sixsenses!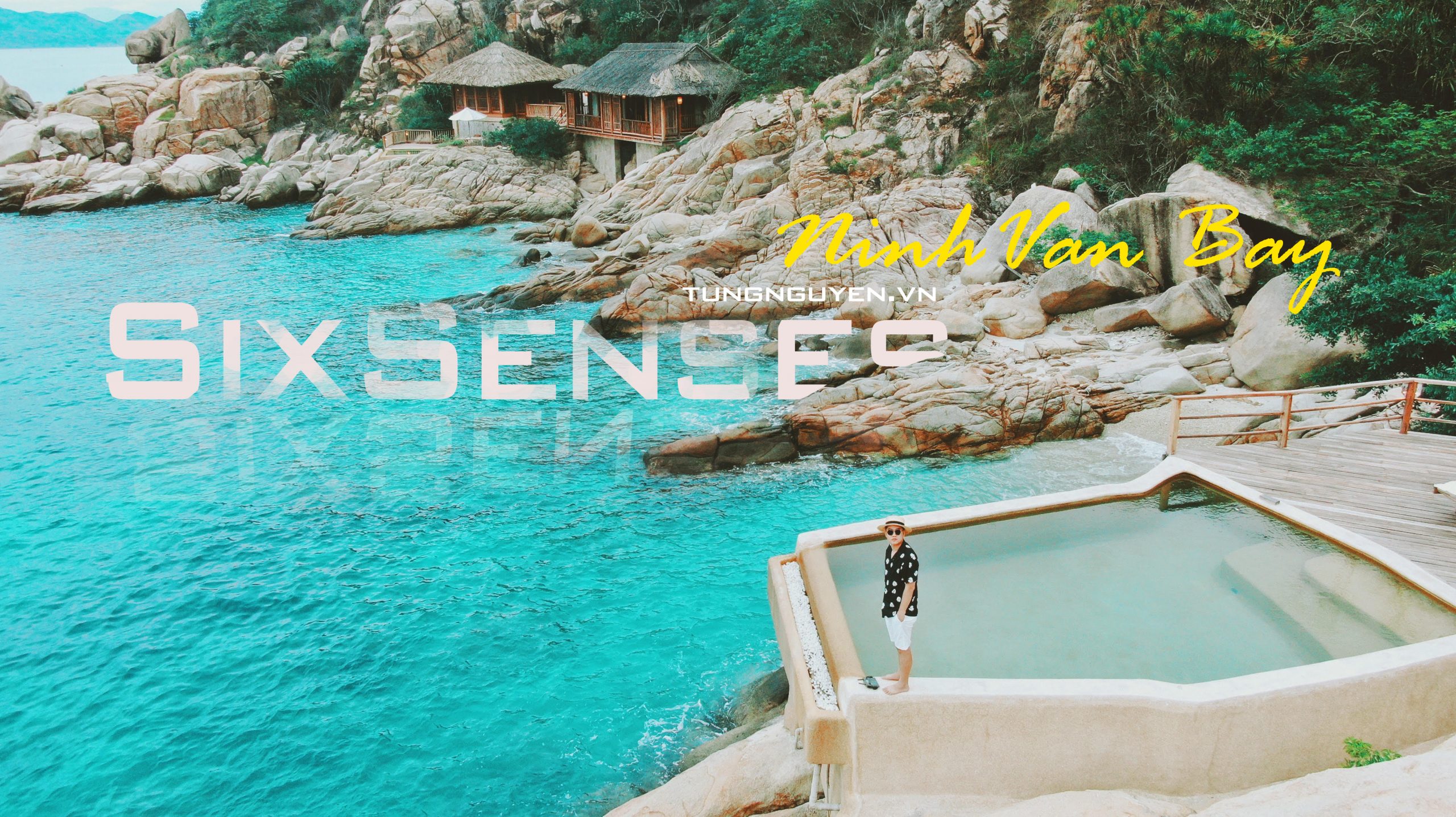 In the morning, I wake up early to welcome the warm sunrise, enjoy the sea breeze blowing, close my eyes and relax for a while breathing the fresh air. After seeing and feeling the nature here, I started having breakfast at Dining by the Bay. At Sixsenses, they serve breakfast for guests by buffet with a lot of dishes with the interference between two European-Vietnamese cuisines such as bread, fried rice, pho, egg dishes, smoked beef, .. .So many delicious dishes like that, but I choose for myself a bread with eggs to snack on and add a cup of apple juice. After eating, I rested a bit and waited until 10 o'clock for the amusement park to open and experience interesting activities such as kayaking or diving into the sea to see the beautiful coral reef. The activity that I like most in Sixsenses is kayaking because from afar, I can see the entire Sixsenses resort as outstanding as a jewel located on Ninh Van Bay. volume_upcontent_copysharestar_border.
After an exciting morning at Sixsenses, it was already past 12 noon and I was tired, so I returned to my room to rest. When I arrived at the hotel, the housekeeper welcomed me very warmly and thoughtfully. Because I exercised for more than two hours, I sweated a lot, so I immediately took a shower and slept well. In the evening, take a walk around the beaches on a free bicycle in Sixsenses. It is possible to travel here by buggy, but perhaps traveling by bicycle makes you feel more interesting. Cycling along the sandy beaches can both exercise and watch the beauty of nature, listen to the breath of the immense sea, making your soul become relaxed, your body as if it is purified.
Cycling for a while until 5 o'clock, this is the right time to soak in the swimming pool at Sixsenses watching the sunset gradually fall is really an interesting feeling. The swimming pool structure here is also quite unique, built next to the beach, which is a symbol of Sixsenses that cannot be confused with any other place. After enjoying the refreshing feeling at the Sixsenses swimming pool, you can choose to have dinner in the wine cellar or maybe by the beach. Personally, I choose to have dinner by the beach to enjoy the fresh and cool air. After dinner, you can entertain yourself by watching movies at the outdoor cinema at the resort and return to your room to rest.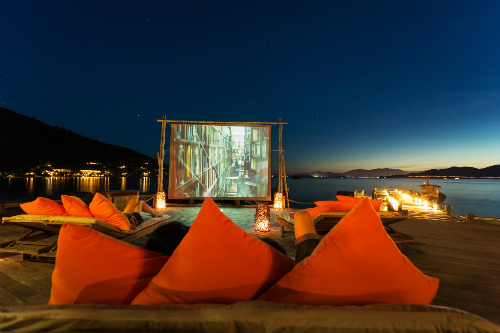 After a day of experience at Sixsenses Ninh Van Bay, I feel very satisfied with the services here. It not only gives me extremely interesting experiences that make me happy, relieves all the pressures in life and creates motivation and excitement to start returning to my work. This is the place where you can truly relax. Come to Sixsenses Ninh Van Bay to experience and record travel experiences!