Amanoi resort was built on Nui Chua National Park in Vinh Hy village, Vinh Hai commune, Ninh Hai district, Ninh Thuan province. This resort is about 29,000 hectares, surrounding Vinh Hy Bay. When coming to Amanoi resort, visitors can admire the beauty of this place, live among the mountains and feel the breath of the sea. In the midst of the cool green forests, enjoying the sea breeze blowing in to bring relaxation, the purified body suddenly feels lighter. Now I will introduce more about Amanoi, let's find out the travel experiences that I have recorded!
The reason this resort is called Amanoi because it belongs to the Aman resort group in Vietnam and is strangely called Aman Oi to show its closeness and friendliness to visitors. This is the first resort combined with Spa of Aman Resort Hotel Group in Vietnam. If you want to learn more about Aman Group as well as Amanoi Resort, I have reviewed Amanoi in detail.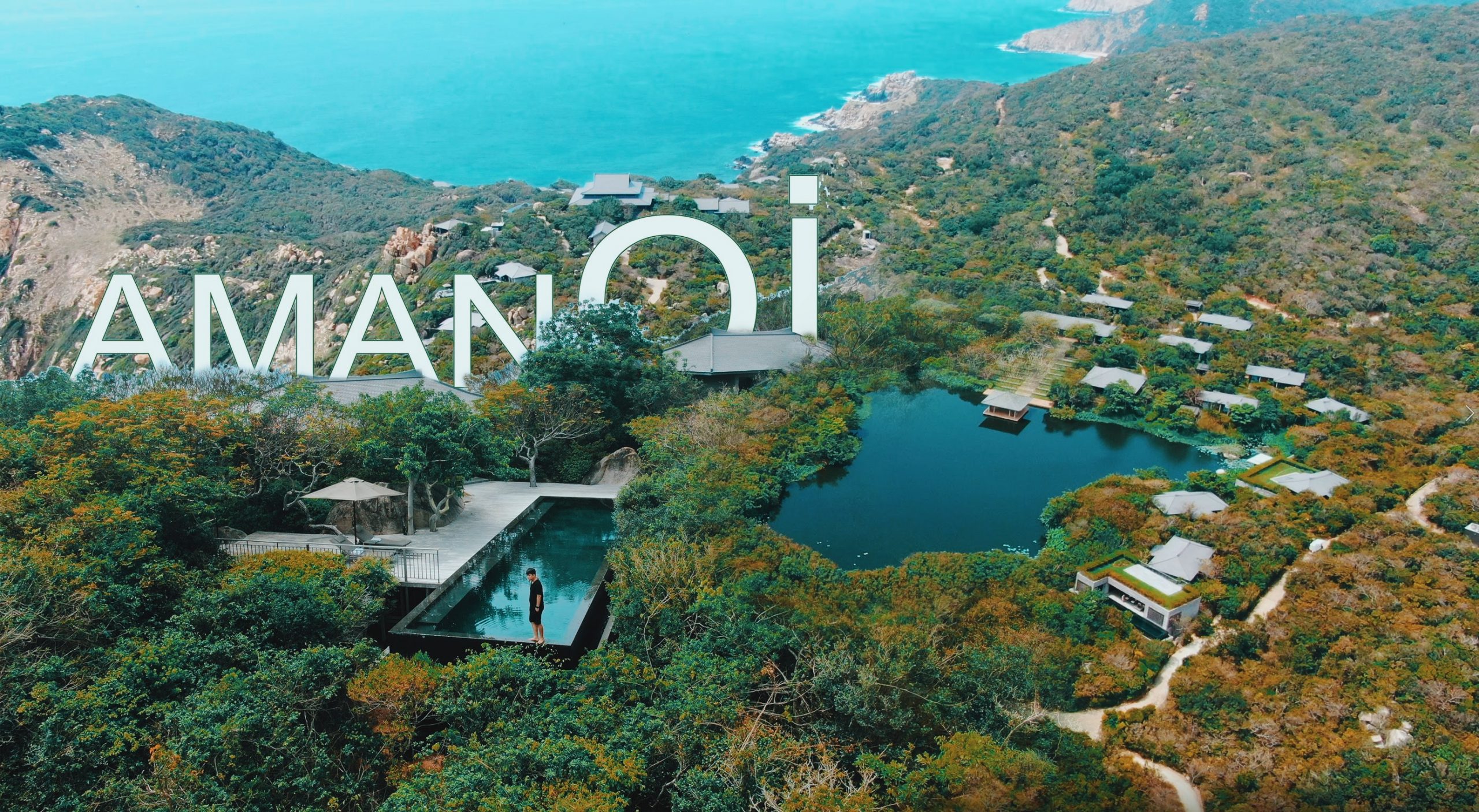 After landing at Cam Ranh airport, I immediately went to the checkin counter to be taken to Amanoi resort. The distance is 72km and it takes you about 1 hour 30 minutes to get there. For those who are car sick, it can be a bit difficult, but don't worry because watching the scenery on both sides of the road will help you forget that feeling. On the way to your room, you will see the lovely animals and see the poetic scenery that makes you feel like you are lost in a wonderland.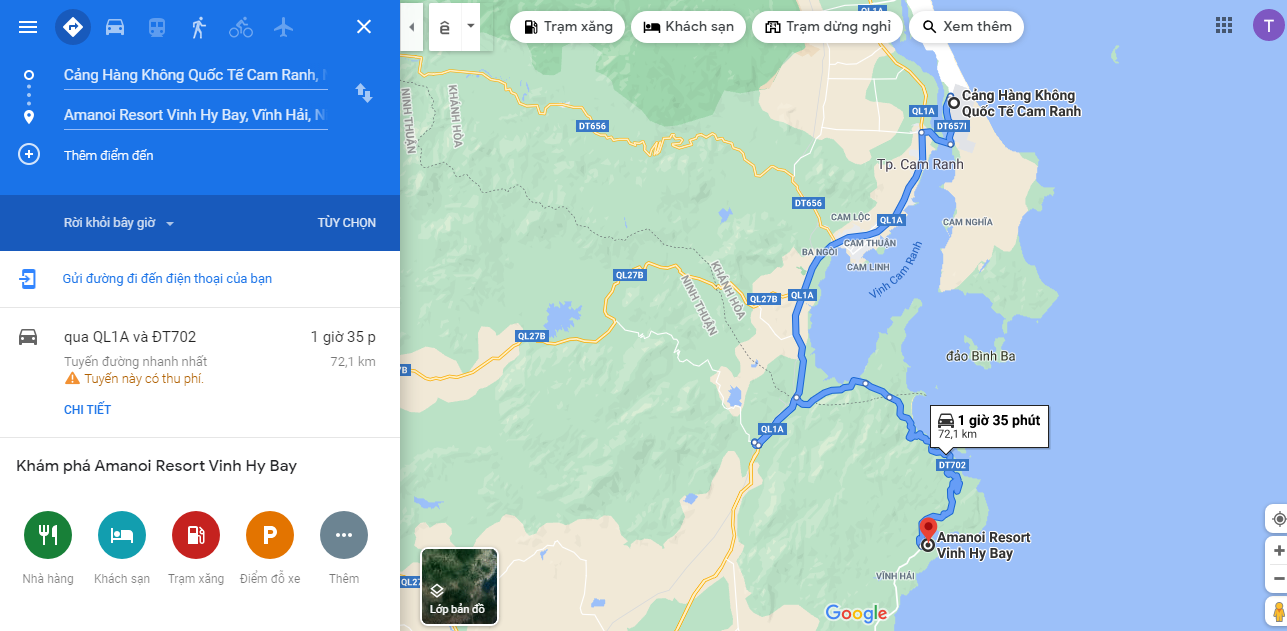 Amanoi resort is located on a beautiful unspoiled white sand beach overlooking Vinh Hy Bay. This resort has 36 villas, but 5 of them are special for groups of tourists. The rooms are designed in the style of stilts, very neat, complete, comfortable and luxurious. There are even modern equipment such as 360-degree LCD TV, good sound system, wireless internet, mini bar, … The space here is also very airy, close to nature, creating a sense of peace. . The swimming pool system in Amanoi has a rather special structure, and there is also a play area for children. The service staff here are also very enthusiastic and professional. Take a look at my detailed Amanoi reviews and experience it together!