Amanoi is a resort located on Nui Chua National Park in Vinh Hy Commune, Ninh Hai District, Ninh Thuan Province. This is the most luxurious resort of Amanoiresort Group – a resort group in the world founded by Adrian Zecha. Amanoi is rated as a 6-star resort and in the top 33 leading hotels in the world in 2014. One of the factors for Amanoi resort to be rated as a 6-star guest is the most luxurious and expensive villas in Vietnam. placed on the hills.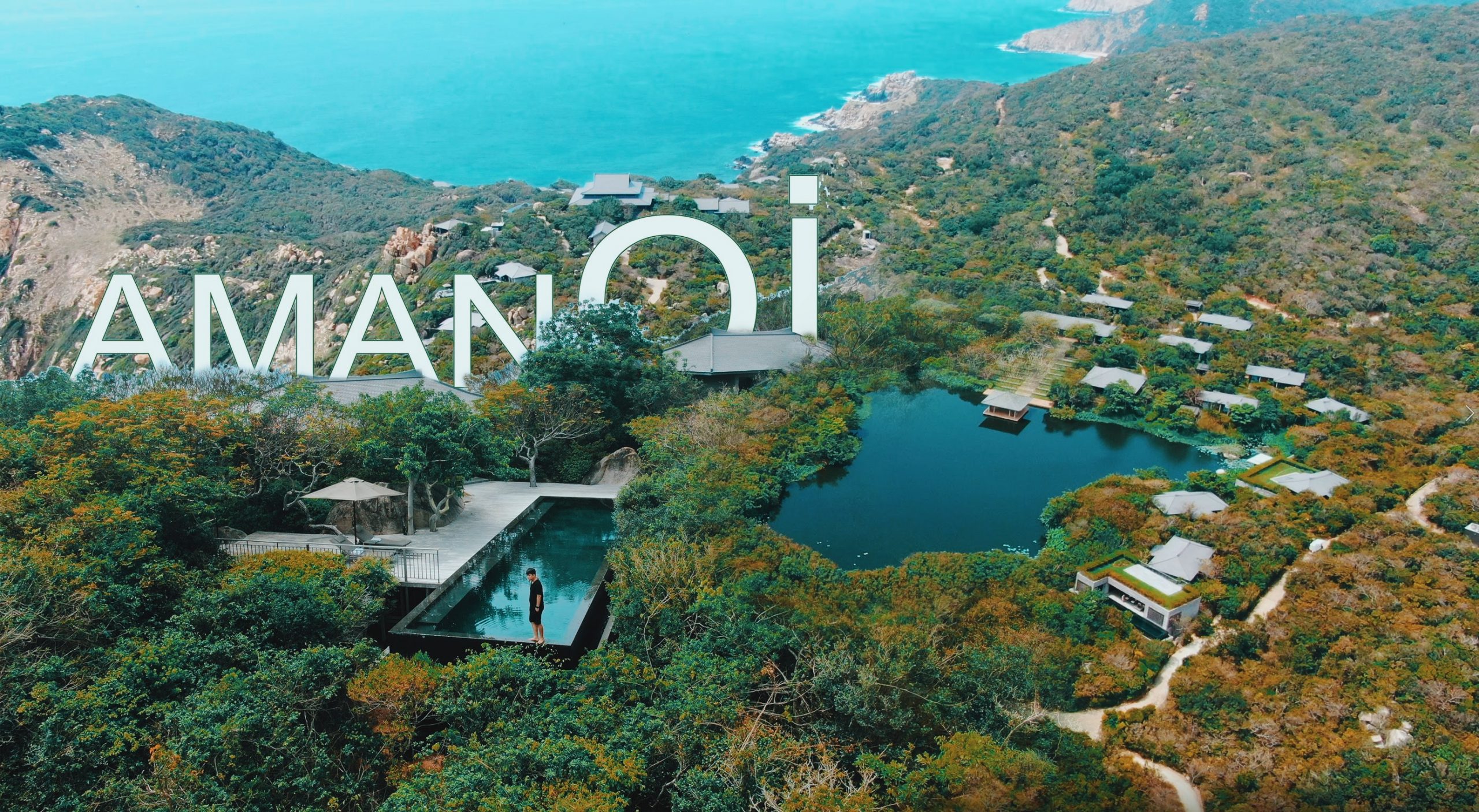 Only until Amanoi did I understand why it is considered the leading resort in Vietnam
First of all, the service here is very good. From the airport to the resort, you will be warmly welcomed by a luxury car with free food and drinks on board. When you arrive, the staff will carry your luggage up to your room to help you. The special thing here is that there is no reception, there will be a housekeeper and a few serving staff. They all have a positive working attitude, dedicated, attentive to visitors.
The second element is the locker room. The room is designed very simply like a house on stilts, which is very eye-catching. It looks simple from the outside, but the inside is full and comfortable. When entering, I feel everything is neatly arranged and close, moreover, there is a view overlooking the sea. The furniture in the room is made from natural wood and is designed in the most minimalist way to create coziness. The area of the room is very large and airy, the day is always full of light and the night is shimmering under the lights.
The last factor is the design. The villas are exquisitely designed, nestled in the middle of the forest, feeling like being immersed in nature. The villas in Amanoi have quite dark blood to stand out among the bright colors of nature. There are also restaurants, spas, gyms, yoga rooms, etc. But the most impressive is still the Infinity swimming pool. The pole has a large area and is beautifully designed.
What makes you amazed is that the room price here is 100 million VND/night. Although the price is expensive, but experiencing the services in Amanoi is well worth it. This is really a great experience with Every time I experience, I record travel experiences so you can learn more.