Amanoi is a resort in Vinh Hy village, Vinh Hai commune, Ninh Hai district, Ninh Thuan province located on Nui Chua national park. This resort belongs to Aman Group – the world's leading famous resort group. This is the best 6-star resort in Vietnam and is rated as the 33rd best hotel in the world. Let's experience a day in Amanoi with us! If you want to learn more, you can check out my detailed Amanoi Review in the previous post. volume_upcontent_copysharestar_border
My group and I arrived at Cam Ranh airport at 1pm and immediately went to check in at the checkin counter to quickly get to Amanoi. After more than 20 minutes of waiting, we were picked up by a luxury car and taken to Amanoi. The travel distance is also quite far more than 70km and it takes more than 1 hour 30 minutes to reach my room. The check-in procedures were completed. The group rested for a while, then walked around the resort and then returned for dinner. Due to the hard work of moving, everyone went to bed early to regain their strength to experience tomorrow's activities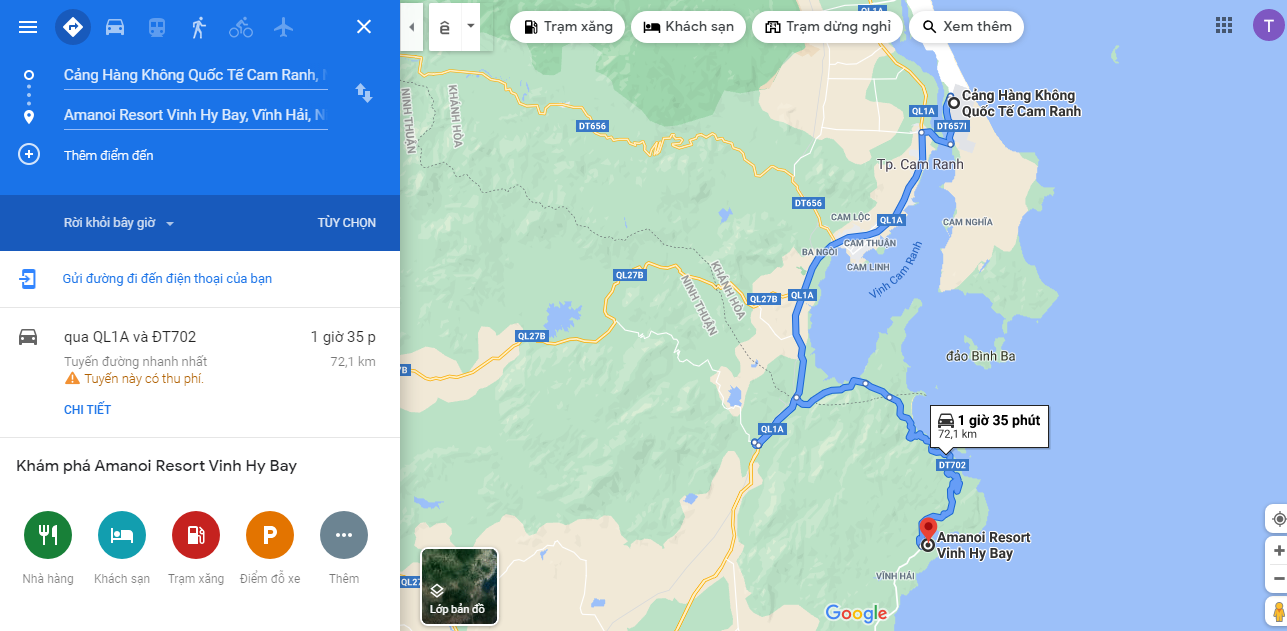 After a good night's sleep at Amanoi's villa, I woke up early to exercise my body and breathe in the fresh air to watch the sunrise over the vast sea and continue to review Amanoi for you guys. Around 7:30, I went to have breakfast at Central Pavilion restaurant. The food here is very rich and diverse with the interference between European and Vietnamese cuisine. You can choose from bun cha or bread with omelet for a snack. After enjoying breakfast, I joined the climbing activity in Amanoi. Climbing is also very well prepared such as spring water, cool towels and supporting tools are canes. Just climbing the hills and watching the surrounding scenery, we can see the lush vegetation and animals such as birds, squirrels, wild chickens, … When reaching the top, you can see far away. Looking at the whole Amnoi, we can see all the beauty of this place. At the end of the climbing journey, I and the whole group went back to have lunch at a restaurant. Here, I choose fresh seafood dishes such as fish, shrimp, octopus, … very delicious. After eating, we went back to the hotel to take a rest, shower and have a good night's sleep.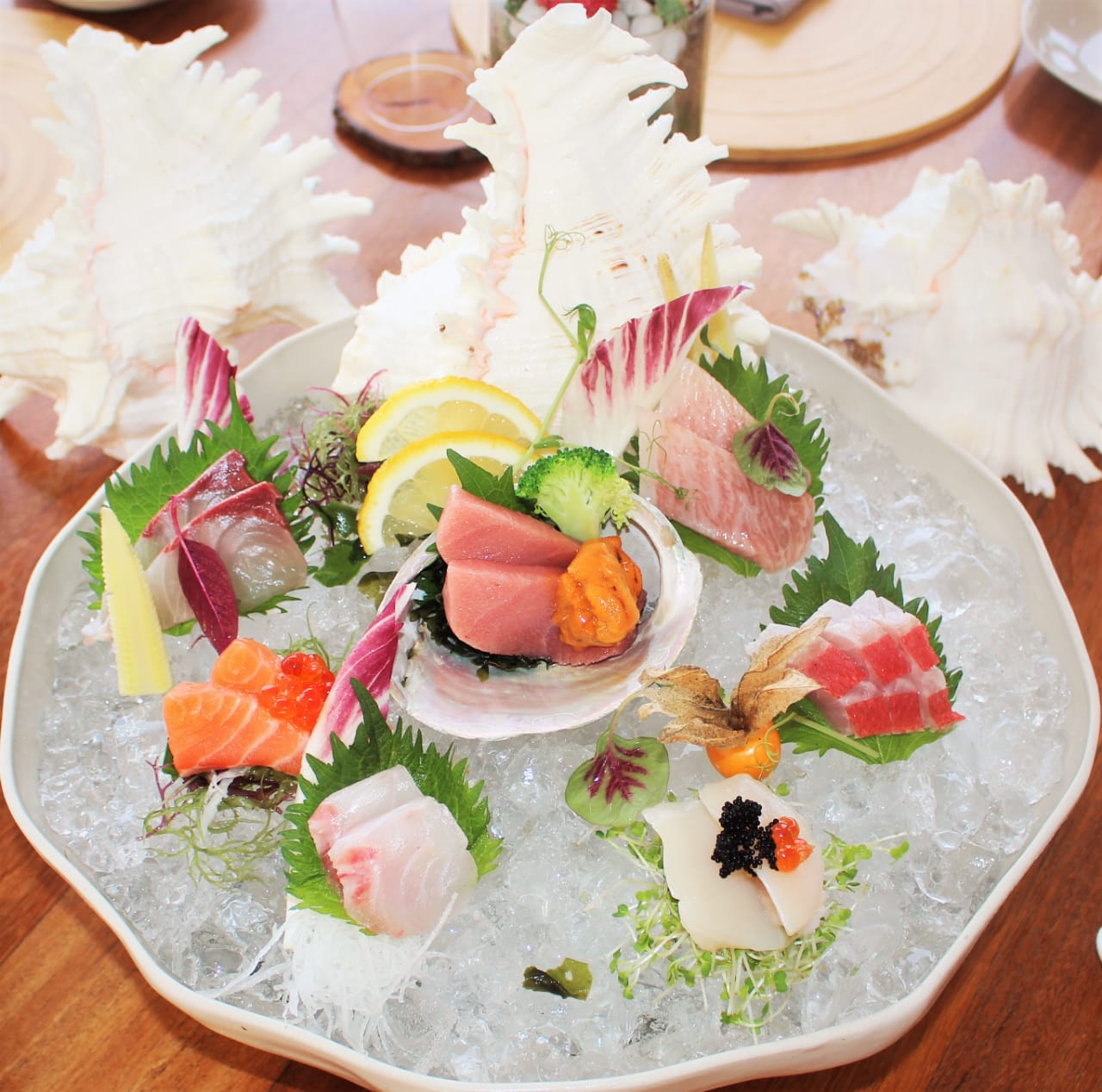 In the afternoon, we wake up and start games such as kayaking, diving to see the coral,… The diving to see colorful corals with marine species is the most interesting thing. In addition, there is a play area for children, but our group is full of adults and we do not have much time, so we cannot visit. After playing for a while, I got tired so I went back to my room to enjoy a delicious afternoon tea. After that, the exciting experience at the Infinity pool. Soaking in the cool water of the swimming pool watching the sunset gradually make the mind become more relaxed and relaxed.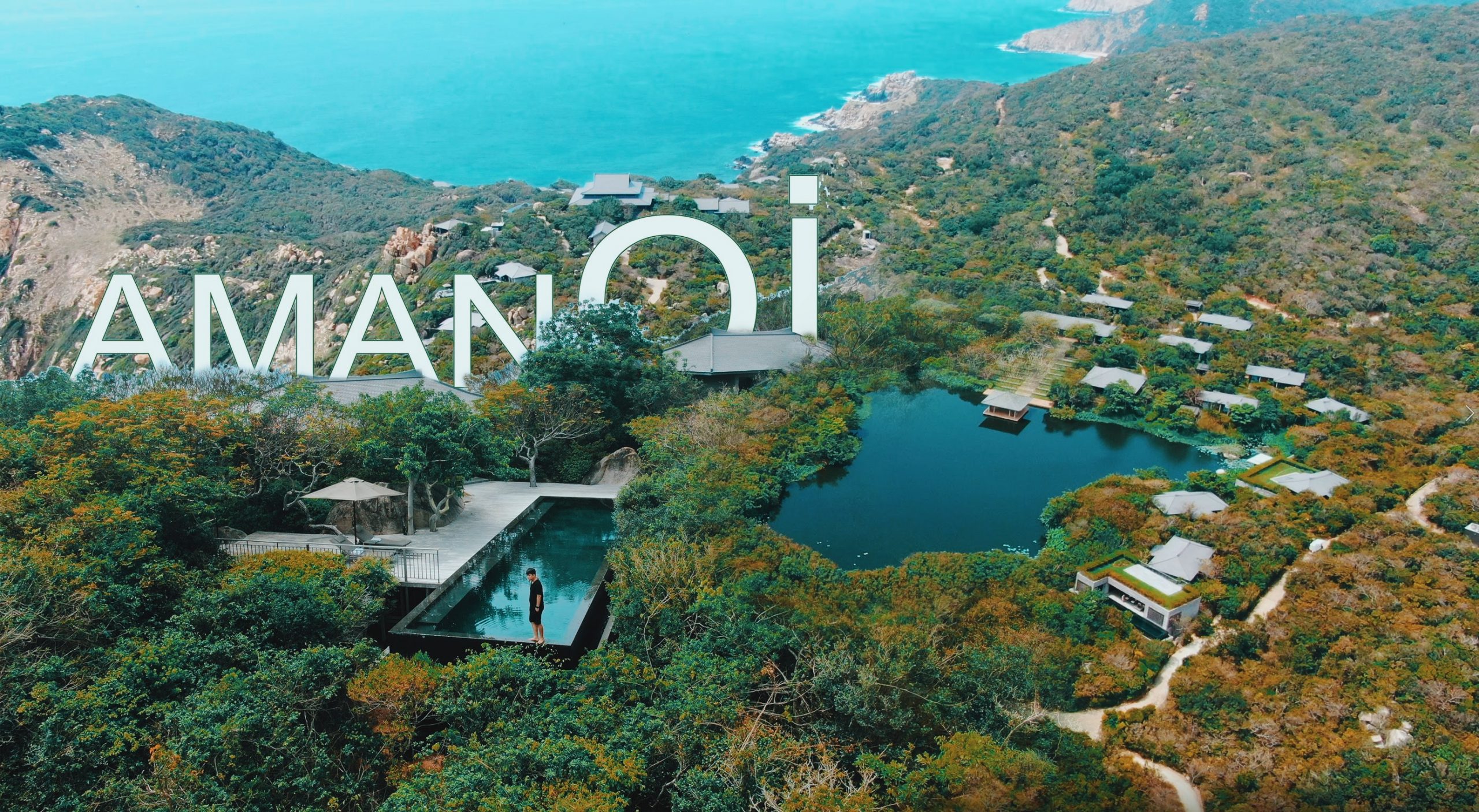 Dinner at Amanoi will have two options for you: dine at Mrs. Chin's house to feel the family warmth, and if you want a more romantic and romantic space, you can dine outdoors. Our group chose to have dinner outdoors to enjoy the fresh and cool air. The staff here are not only enthusiastic, attentive but also very professional. As for the chef, the endless creativity knows how to please diners. This is a real vacation, everything is perfect. Above are the travel experiences that I have experienced. What are you waiting for without coming to Amnoi right away.