Because life is a journey My decision to go to Cambodia at that time seemed confusing to many people, when all factors were considered according to the social frame of reference, I was being assessed as "stable" and if I continued to stay in Vietnam, I would also have good prospects. hope. But overcoming all the threats, fears, plus the ideological struggle with my family (because I am the only child of the family), I decided to go.
The golden streaks of sunlight at the end of the day tried to creep into the stream of people who were following each other through the Moc Bai border gate (Tay Ninh), so the last bus of the day had time to roll to take us – the only people youth, start a new journey full of inspiration and challenges in the mysterious country of Chua Thap. Through the glass window, rows of jaggery far away in the empty fields reminded me of a sense of uncertainty. Unconsciously, I was constantly following the lines of thought, wondering in my heart, not knowing what prompted me and other brothers to overcome fear to walk on the roads of the country full of sunshine and little rain. This wind!
In the eyes of friends, family, and colleagues, Cambodia at that time was a country full of fear and full of risks. The brutality of the genocide, a poor and politically unstable country, the risk of personal insecurity from the Khmer racist movement and countless other psychological traumas must be faced… It was advertised by the media all day long. My decision to leave at that time also seemed confusing to many people, when all factors were in accordance with the social frame of reference, I was also being assessed as "stable" and if I continued to stay in Vietnam, I would be is also promising. But overcoming all the threats, fears, plus the ideological struggle with my family (because I am the only child of the family), I decided to go.
Until today, I can confidently say that the determination to pack up and go is a completely right decision. That said, the bosses think it's right to stay for another 10 years… tense!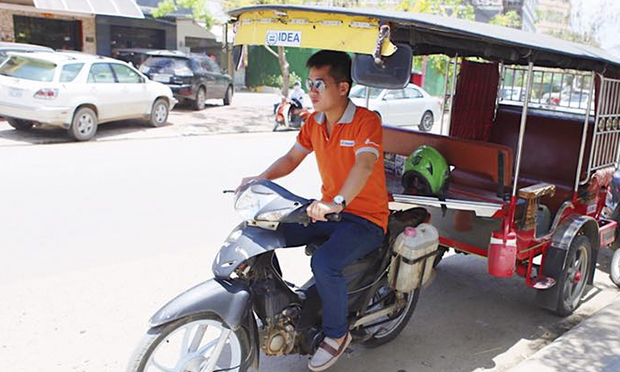 Where love begins volume_upcontent_copysharestar_border
I joined FPT Telecom when I was in my freshman year of university as a collaborator, with a very strong ambition and dream to get rich. When 2006-2007 mentioned the giants, people only talked about FPT and Mr. Truong Gia Binh. Talking about FPT is talking about something very majestic and proud, and I am extremely excited. But life is not a dream, can't imagine the first day back to work being guided by the brothers and sisters to distribute leaflets in crowded places and buy a beautiful phone number, sounds like a love scam, the initial feeling is broken. . However, after that, I was able to rearrange my thoughts, saying: "I'm a student, I have nothing to lose, so I'll give it a try, at least anyone who asks me will say it's great to be FPT". But unbelievably, that cohabitation relationship not only lasted until today, but also crossed the border together, with a completely different language: the language of Cambodian culture!
Journey in the land of Pagoda Tower
In the last months of 2012, when the departments were still in a hurry for the year-end closing ceremony and waiting for the salary and bonus, I suddenly received an email from the Executive Board about participating in the conference, talking about globalization. At that time, Mr. Phung Hung (first CEO of FPT Telecom Cambodia) directly met and discussed with personnel who wanted to join the Cambodian 'battlefield'. I still remember at that time people were talking excitedly and there were nearly 20 brothers in attendance. However, after answering questions about culture, accommodation and travel, Mr. Hung said that if anyone wants to learn more, he can invite him to dinner to continue talking. And the remaining number of participants in the evening was only 5 people and 3 of them are still standing in Cambodia, that is me, Mr. Nguyen Tien Trung of Telecommunications International (FTI) and Nguyen Huu Tien of Ha Noi Business Center. Interior 3.
When they first came to Cambodia, Nguyen Thanh Tung and Nguyen Tien Trung were assigned the task of opening the fifth branch of Cambodia, Sihanoukville.
The decision to join the 'volunteer' was also made very quickly by me. The next day, I went down to the Director's room to meet Mr. Nguyen Hung Quan.
"How's it going?" Quan asked.
I reported: "I have a replacement and if nothing changes, I will be on my way after Tet!"
I don't know if he felt lost in his heart at that time, but he sent a few words: "I'm young and I don't have a family, so I think it's necessary to go, and the history of FPT Telecom is the history of our company. changes, if you don't go now, you will have to go somewhere else later, so I fully support it."
When we parted, he gave me a 25-year history of FPT, until now it still accompanies me throughout the battle journey as encouragement and sharing from all FPT people around the world with many interesting experiences. . I later learned that, compared to Cambodia, the difficulties faced by FPT Software officers in Japan during the earthquake and tsunami crisis in Japan were much worse!
As for the family, in terms of work, tasks and personal challenges, parents are very supportive, if they go to Japan, the US, or Laos, the family agrees. However, the media reported a lot about protests and political instability in Cambodia, so parents were also somewhat confused and hesitant, calling everywhere to check the situation and finally had to personally survey the results. travel, everything is smooth. After eating Tet, it was time for me to go on a mission. Holding a one-way ticket in hand, I am aware that if I give up halfway, there will be no way back. As soon as I thought about that part, I met Hoang Thanh Hau (FAD) walking in the opposite direction of the corridor: "So, are you going? I'm afraid you won't have 1 month!".
The day of departure also came, to save costs for the company, I had to fly into Ho Chi Minh City and take a bus to Phnom Penh. This is my first time going through the border gate by road. Arriving there, I was arranged a stable place to live. Because the battlefield is urgent but there are few people, the Board of Directors of FPT Telecom Cambodia quickly decided to quickly study around the branches, grasp the work and local culture to feel and live together, if anyone feels uncomfortable. be able to withdraw. And very quickly a week later, Mr. Nguyen Tien Trung and I were invited to the meeting and assigned the task of opening the 5th branch of Cambodia, Sihanoukville.
Unlike in Vietnam where there are many back-office support departments, here we have to do everything. Talking about difficulties and shortages, it is unlikely to say more, however, the concept of opening a branch is completely foreign. Trung started as an international telecommunications business man, I am also a pure business person from beginning to end, never doing other things, so I feel very uneasy. But there is no other choice, moreover, seeing that Mr. Nguyen Minh Cuong and Mr. Vu Van Ket have done it before, I will do it too. Part of it is no longer people, so everything is urgent, part of it is also not much time because the next day is to go, so the furniture must also be arranged quickly in the night to be ready tomorrow. From Phnom Penh to Sihanoukville it takes about 6 hours for 300km by road. When they set off in a hurry, the brothers only had time to advise each other: "Cambodia is a land of charms, if one of them wants to get married to a Cambodian wife, the other guy will definitely have to find a way to rescue them." Both of them burst out laughing: " If both of you ask for it, who will save it?"
Opennet Sihanoukville collective in a team-building. "Until today, I can confidently say that the determination to pick up my backpack and go is a completely right decision. That said, the bosses think it's right to let them stay for another 10 years… !?", shared Nguyen Thanh Tung.
The port city of Sihanoukville is one of the most economically developed cities in Cambodia (after Phnom Penh). People often call it with the old name of Kam Pong Som (this Kam Pong word is almost according to the rules for all provinces in Cambodia such as: Kampong Cham, Kampong Chnang …). Here immigration policy is lax, so the city is very diverse in composition and race – from businessmen to mafia, to wanted criminals, or expatriates like us. Sihanoukville is a famous coastal city not only in Cambodia but also famous around the world with many beautiful islands, so it is always busy and bustling. Fortunately, instead of a tourist city, the people's English is quite good, so everything is quite convenient in terms of communication.
Just like Vietnam, the bus has just stopped, below, motorbike taxis and tuk tuks have arrayed to pick up people. Floating in the enticing crowd, saw a very fluent English speaker. He introduced himself as Mango, later we kept calling him Mango for short. Mango is tall, thin and has coal-black skin, speaks English non-stop, rides a motorbike taxi with stylish black glasses, volunteers to drive us home to store our belongings, take us out, like to pay how much to pay. His face must be around my age, he's also generous and thinks the Khmer are honest, if I don't cheat them, they probably can't fool me, so I take the car and go.
It seems that we are "lack of affection", so the Board of Directors also promptly added a female staff. Tram is Thai Nguyen and does not belong to FPT, is a student of journalism school, has a sharp argument. Tram alone "long-distance girl" still risked carrying her backpack to Cambodia to fight. Previously, Tram had experience in Customer Care (CUS) in Phnom Penh, so she was sent down to support the branch. I take care of everything from income and expenditure, eating to cooking. Tram cooks very well and is always confident in her ability, plus is always praised by her brothers, so she is free to compose new dishes. Until now, I still crave for your sweet and sour ribs but don't know when to enjoy it again, because Tram follows the call of her heart, so she also took a break to return to Vietnam.
The company also just had time to rent a new space, so the brothers had to buy everything from the beginning such as: air conditioners, beds, bowls and chopsticks … and then find a partner to provide office furniture, door design. , signs. These are relatively simple and completed smoothly after a week, because there are many Vietnamese businesses in the city and the consulate is also there, so they are very enthusiastic in helping and instructing. Regarding recruitment, I also have a lot of previous experience, so it is not difficult. We translated the short recruitment content into Khmer and English, then printed banners hanging everywhere, combined with distributing traditional leaflets. Every night, Trung and I went to distribute leaflets at universities and contacted the Management Board to post recruitment signs, so within a week we also received dozens of resumes (CVs). Those who are already accepted to work, refer friends and relatives to work, will be rewarded again. Later, some of the people who were recruited said that they thought they were going to distribute flyers for hire.
The most difficult thing at that time was the language barrier. However, the Cambodian Government is quite open to students when all university classes can register for evening classes, during the day students wishing to work can work part-time. And another advantage is that all of you speak fluent English. Understanding each other's things to express, we are very happy. After finishing the screening, we also selected the first 20 people from engineering, business, CUS… to prepare for the opening day.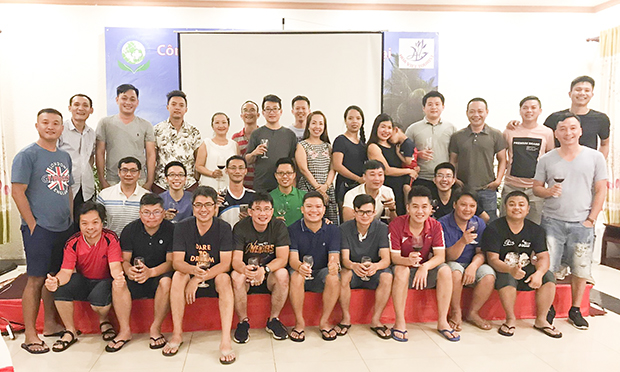 In terms of customer care, Tram has trained new employees, and also trained both me and Trung so that in their absence, they can take turns managing and reporting. Thanks to that, we also gained new experience and better understanding of the system. Regarding cable pulling and renting poles, Mr. Nguyen Hoang An has led in his contacts. Mr. An was the first teacher in Cambodia who gave us detailed instructions on everything from how to contact, visit, celebrate holidays, meet departments according to Cambodia's specific culture. His knowledge and skills are also quite broad, so we know what we do wrong. He is the oldest in the association and is also the person with the highest level of "Khmer shooting", so his communication with local departments is very convenient. From pulling a cable or asking permission from the culture department, he told us that he only gave us one-on-one advice and then we can manage on our own if it's really difficult to call him.
After Electricity allowed the cable to be pulled, the infrastructure was also completed in advance so that it could be sold around the company before the opening day. The infrastructure and server field is a very rewarding and exciting experience. I am a telecommunications engineer, previously only researching cables, equipment, signals in books; Graduated from school, also attached to business from the beginning, so I never had the opportunity to know what the reality is like. Thanks to the years of working directly, studying with the partners at the branch, I was able to understand and do everything, from peripheral design to infrastructure deployment, how to operate, fight. How to connect… Therefore, I also understand more about the difficulties of the parts, so that I can handle the work in the most logical way, rather than feeling like before.
Management team of FPT Telecom Cambodia.
After everything was prepared, just waiting for the opening day, Mr. Do Anh Tuan informed that Mr. Nguyen Van Khoa (former General Director of FPT Telecom) and Mr. Vu Anh Tu (Deputy General Director of FPT Telecom) would visit and attend the opening ceremony. so you have to be well prepared. The brothers discussed that if they just cut the opening ribbon, it's not very impressive, they have to be a little different. We came up with the last resort to set off firecrackers. In Cambodia, firecrackers are also banned, however, the law is not strict and thanks to the relationship with the city's previous culture, they were able to ask for permission to burn on the opening day. As for buying firecrackers and transporting them, Mr. Mango took care of them. Mango is inherently agile, vivacious and needs to buy something, just ask him to finish, sometimes the advice is not over yet, Mango car has rushed away.
May 30, 2012 is set as the opening date of Opennet Sihanoukville branch. The opening ceremony was made according to Cambodian culture with traditional costumes and creative firecrackers. By the way, the bosses also had the opportunity to return to their childhood of smoke and fire, burned and ran very quickly, fireworks exploded in the sky, smoke was flying all over the street, so everyone who passed by noticed. Thanks to that, right after that, many customers came to ask for information and sign contracts. The opening ceremony went well and smoothly. At the end of the session, Mr. Khoa met the three of us holding hands and advised: "Besides working, you must try to complete the task, you are still young and have to go far, so you must unite, rely on each other to help each other. overcome all difficulties". Later, although each person moved to a different place, in our hearts we always kept this advice in mind not only for us but also for all Opennet staff onsite on the earth. this Cambodia.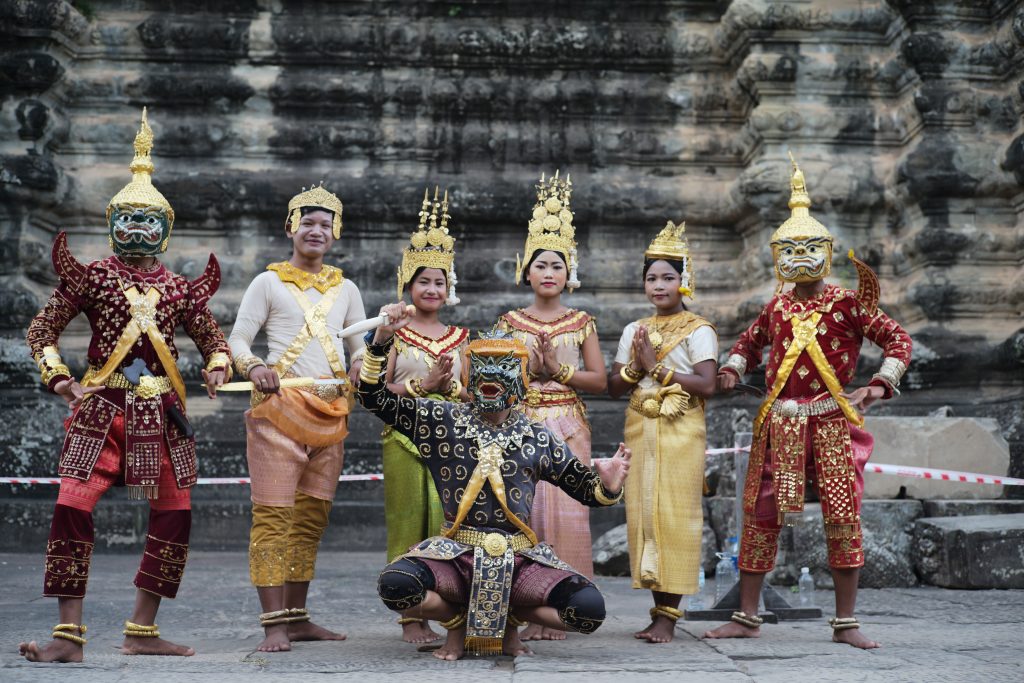 For me, Sihanoukville is the first piece of land with the most memories and thoughts of the days when I started my bushwalking journey. It always brings a sense of self-challenging, along with interesting experiences and experiences that otherwise would not have been possible.
I like the saying: "In life, people only regret the things they didn't do more than the things they did." Therefore, I myself have never regretted the path that I have chosen. Sometimes the destination is important, but for young people, the journey is even more important. We also never thought that there would be something perfect waiting ahead, because the future is always changing, and no one knows what will happen in advance. Just know that, if people divide basic love into three types: Love If – Love Because – Love Although, for me, love for FPT Telecom is the same. If accepted, we accept love for the organization as the third kind of love!