Coming to Amanoi, you will enjoy true culinary feasts with traditional dishes, western dishes and desserts. The ingredients are available locally, the seafood is caught directly in the sea, so it is very fresh and of good quality. The ingredients here will be nothing special if not processed under the skillful hands of the chefs. They have rich experiences and endless creativity that turn dishes into works of art. Traditional dishes are arranged quite simply to create a feeling of closeness and familiarity for diners. I had the opportunity to come here and did a detailed review of Amanoi for your reference.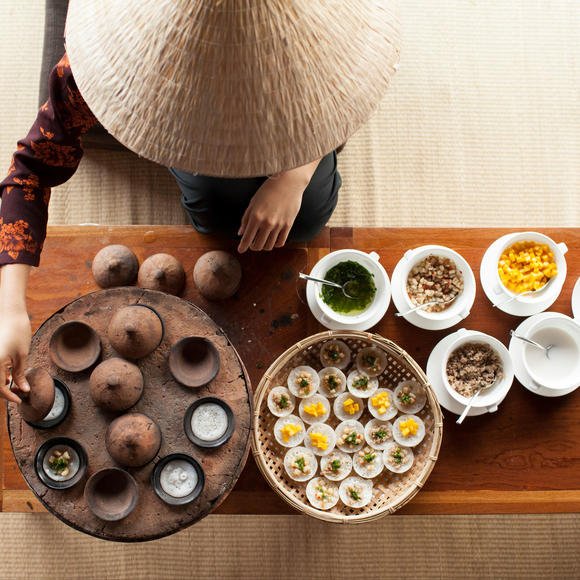 In Amanoi you can enjoy breakfast with light snacks full of flavor. When I had breakfast here, I chose bun cha which was both light and delicious. There is a small note for you that if you want to have breakfast outdoors, you have to get up early to choose a suitable location. Lunch is the time for you to recharge with fresh seafood dishes. You will enjoy the dishes of beef, fish, octopus, … are prepared and presented very eye-catching. In the afternoon, you can sit and sip some tea or drink some passionate cocktails watching the sunset gradually fall. If you feel hungry, you can snack on some flour cakes. I have also eaten filter cake in many places but the taste in Amanoi is very special. Choosing to have dinner on the shores of Infinity Lake is an interesting experience. Sitting by the lakeside enjoying BBQ dishes under sparkling candlelight with loved ones will make you feel warm and full of romance. To learn more, you can check out my detailed Amanoi Review.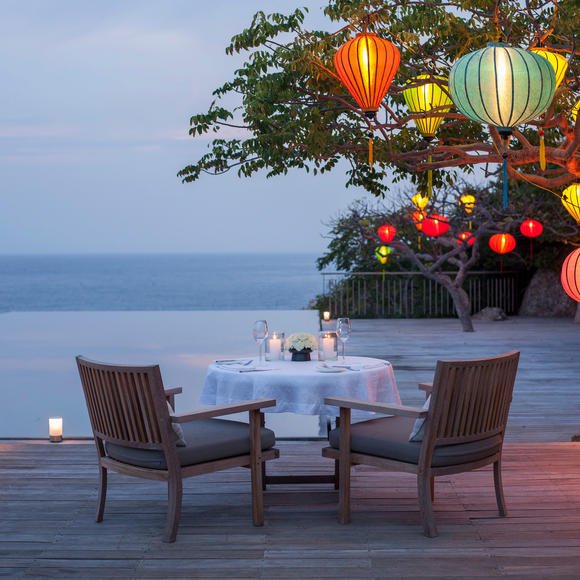 Visitors to Amanoi will be very satisfied with the enthusiastic and attentive service of the staff here. They wear the unique costumes of the Cham people and welcome visitors with great care, enthusiasm, and fun. Amanoi is the convergence of all the quintessence of cuisine from traditional to modern. So you won't regret coming here. Find out the travel experiences that I have shared and record your own experiences!